Just finishing up the winter rebuild and getting ready for the season, thought I would share some pictures of the machine!
I took it down to the frame and replaced all the wear items. Threw a couple of new parts into the mix, but tried not to change up my setup too much because I was pretty happy with how the bike performs. Motor got new seals, but nothing new internal this year; still running 450cc with Baldwin head, oil cooler and mino water pump.
Added a Teixeira tech gusset kit and new powder on the frame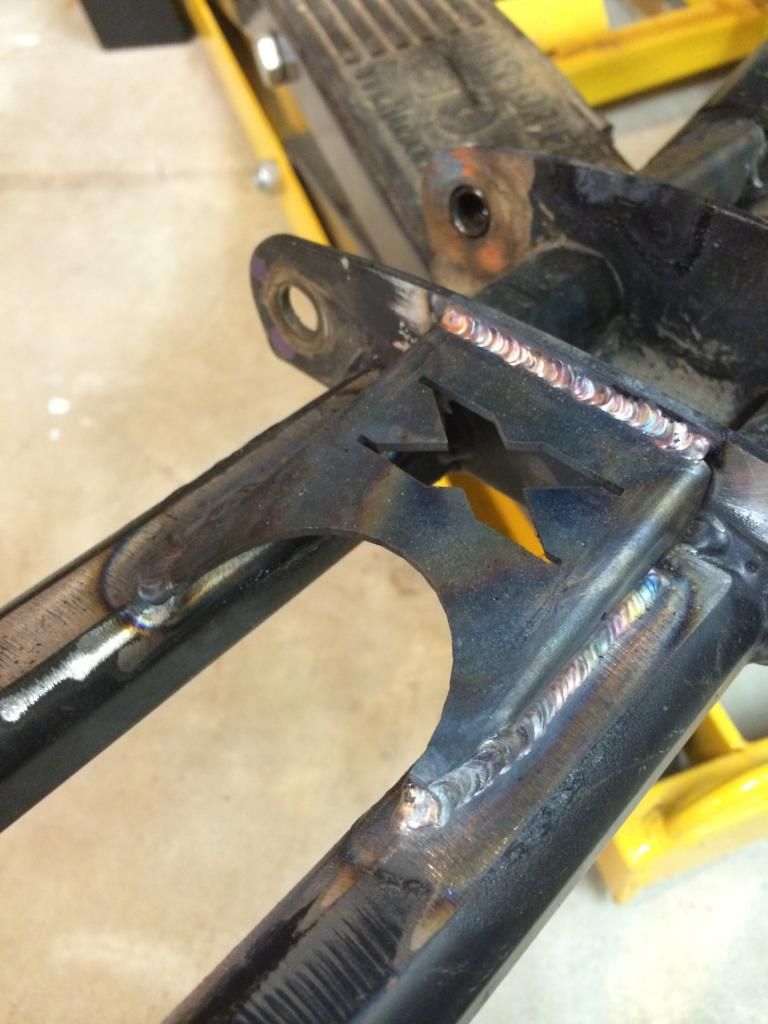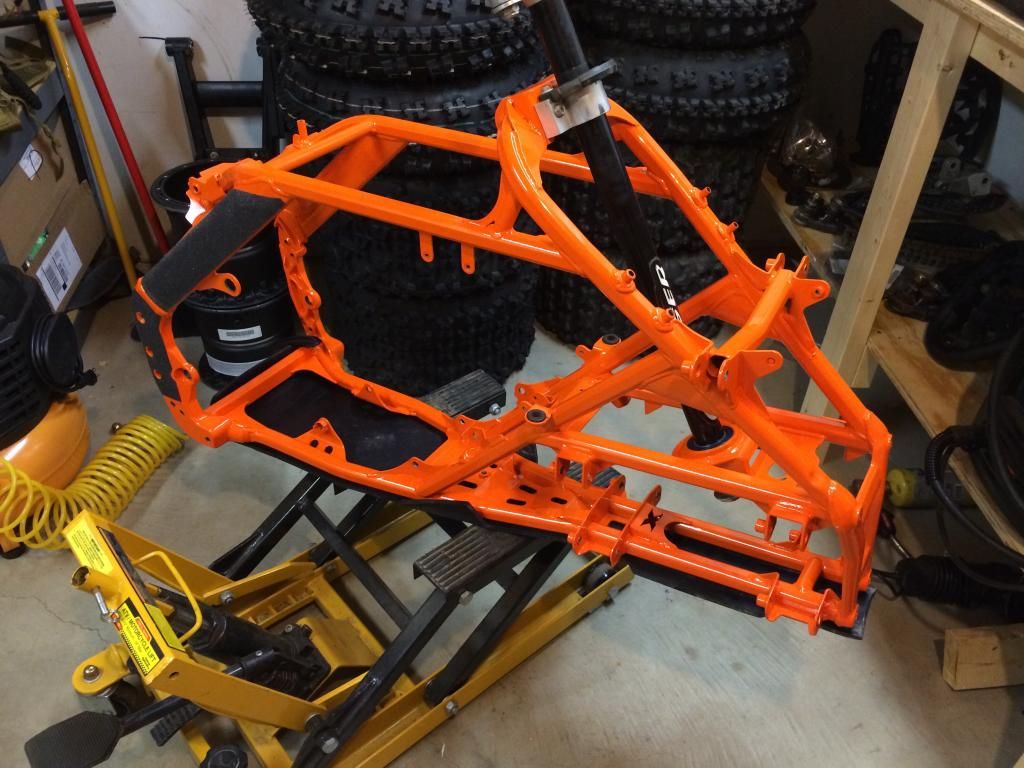 nom nom nom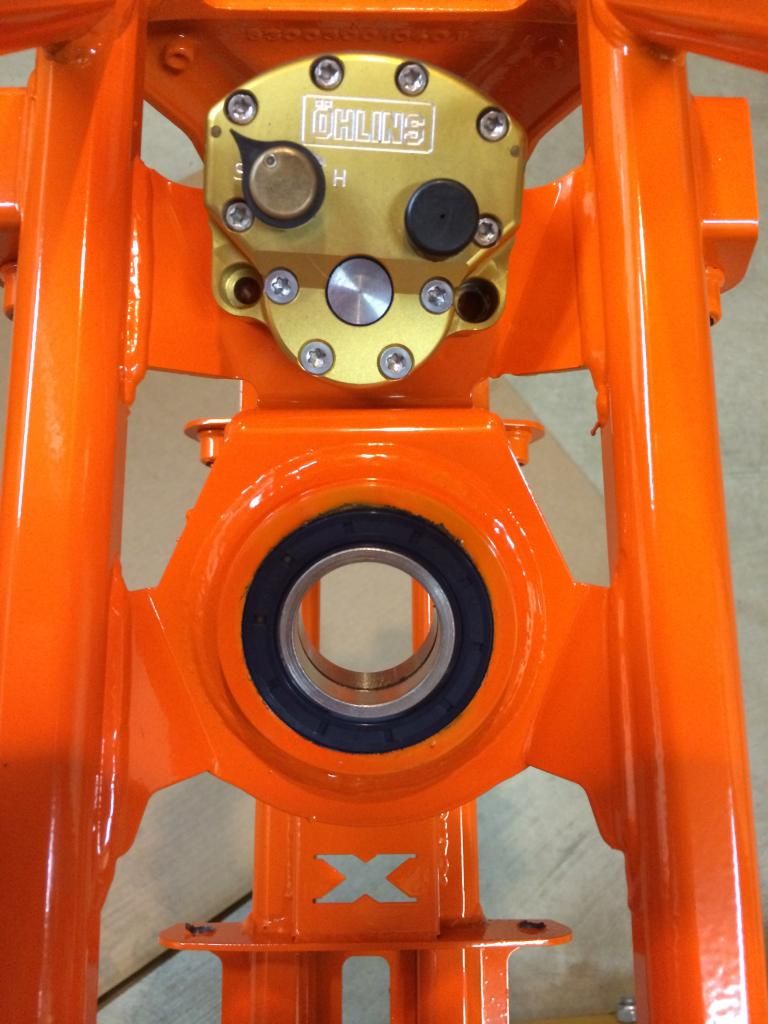 Went with the RAL2009 powder, and I like!
One of the changes I made for 2015 was going with the Teixeria stem flag
It's a real sweet little unit, very well built. I did run into a problem with it though, it was TIGHT on the Houser stem...I'm not sure how I'll ever get it off. Also, the steering stop ear rubbed ever so slightly on the flag and as it got close to full lock would get really tight. I had to take off a bit of material from the ear to clearance it...not fun on a freshly coated frame!
Also had to grind the powder off another area. The gusset kit was interfering with the gas tank when I went to put it on. I had to cut the two stem pieces off...turns out they were supposed to be mounted on the side of the tube, not in front of it like it is below. Whoops. :/
I also went with GBC XC Masters up front again, which is what I ran last season and loved. This year I went for the XC Racers out back; jury is still out on that decision but I have a good feeling about them. Also finally got into my first set of Hipers (or beadlocks for that matter), this will be my 9th season racing :lol:.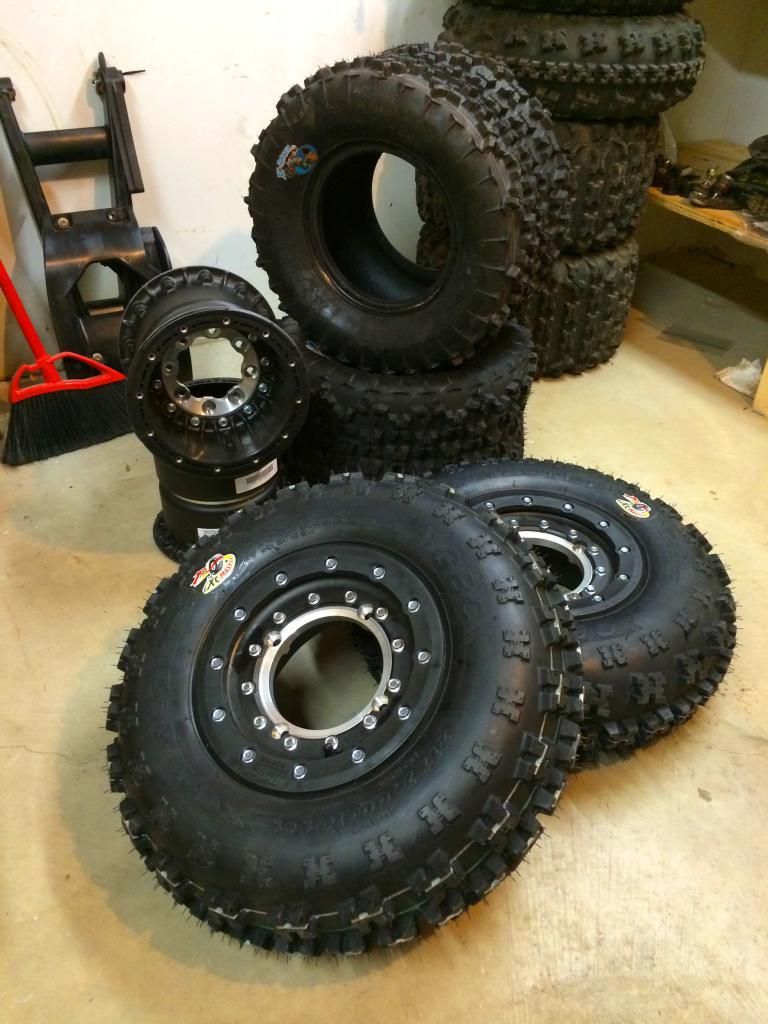 Sure was tough taking a file to a brand new set of $800 wheels to get them to fit...didn't know that was part of the Hiper experience when I signed up. :lol: