The Holiday sale season is the perfect time for buying gifts for your friends and treating yourself with accessories designed to make your riding experience safer, more fun, and more exciting. The Westin is one of those brands that uses its experience and knowledge gained throughout the decades on the market and creates new and improve auxiliary lights and other accessories for UTVs, ATVs, trucks, and other off-road vehicles.
Take a look at the selection of these LED off-road lights by Westin built to last and withstand the most brutal conditions and extreme abuse on the trails while providing enough light to allow you to see and be seen during nighttime riding or in bad weather. For a limited time only, you can buy all Westin products at a reduced price. Visit POWERSPORTSiD.com, browse our Westin catalog, and enjoy the 15% discount.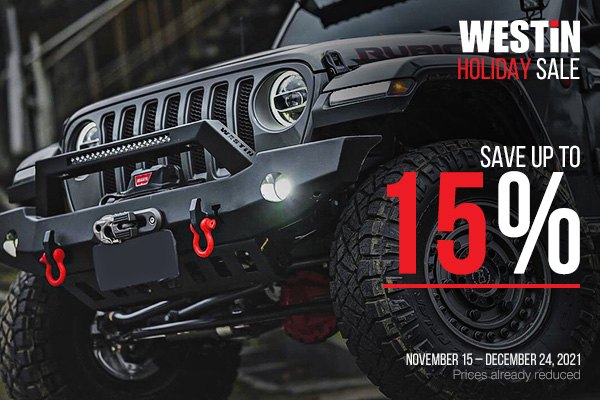 Westin® - B-Force™ Dual Row LED Light Bar (2", 4", 6", 10", 12", 20")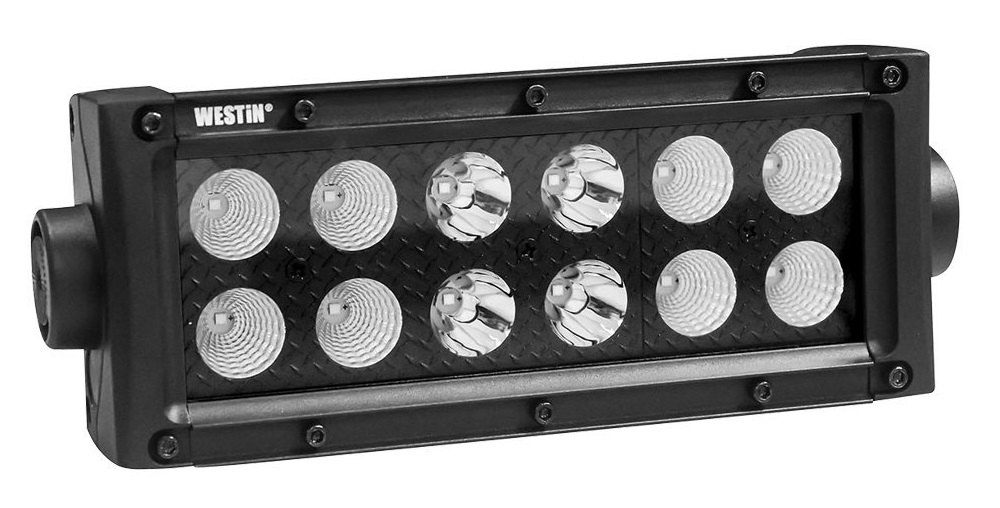 Specifications:
• LED rows: dual row
• Bulb type: LED
• Series: B-Force™
• Mount type: surface mount
• Housing color: black
• Light Color: white
• Material: aluminum
• Voltage: 9-30V
Features:
• 5W Cree LED chips
• Dust and moisture resistant lens
• 6063 extruded aluminum housing with die-cast ends
• Limited lifetime warranty
Westin® - HyperQ B-Force™ Stud Mount 3" 2x20W Square LED Lights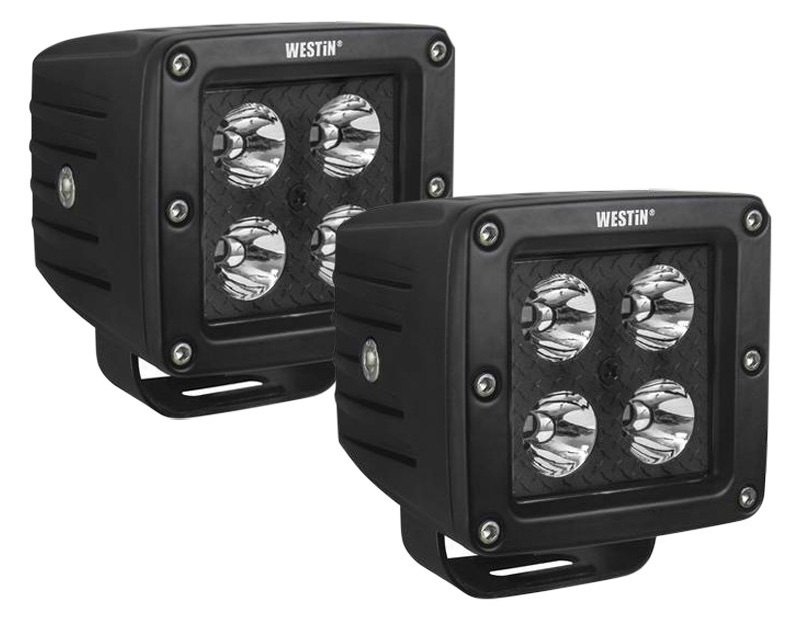 Specifications:
• Size: 3"
• Watts (per kit): 2x20W
• LEDs/bulbs quantity: 4-LED
• Bulb type: LED
• Series: HyperQ B-Force™
• Mount type: stud mount
• Housing color: black
• Light Color: white
• Material: aluminum
• Shape: square
• Voltage: 9-30V
• Amperage: 1.6A
• Raw lumens: 1080
Features:
• 5W Cree LED chips
• Dust and moisture resistant
• Black diamond tread face plates
• U.S. Patent No. D783192S
• Black plated stainless hardware
• Pivoting base mount bracket
• Limited lifetime warranty
Westin® - Performance-2X Series Dual Row LED Light Bar (6", 10", 20")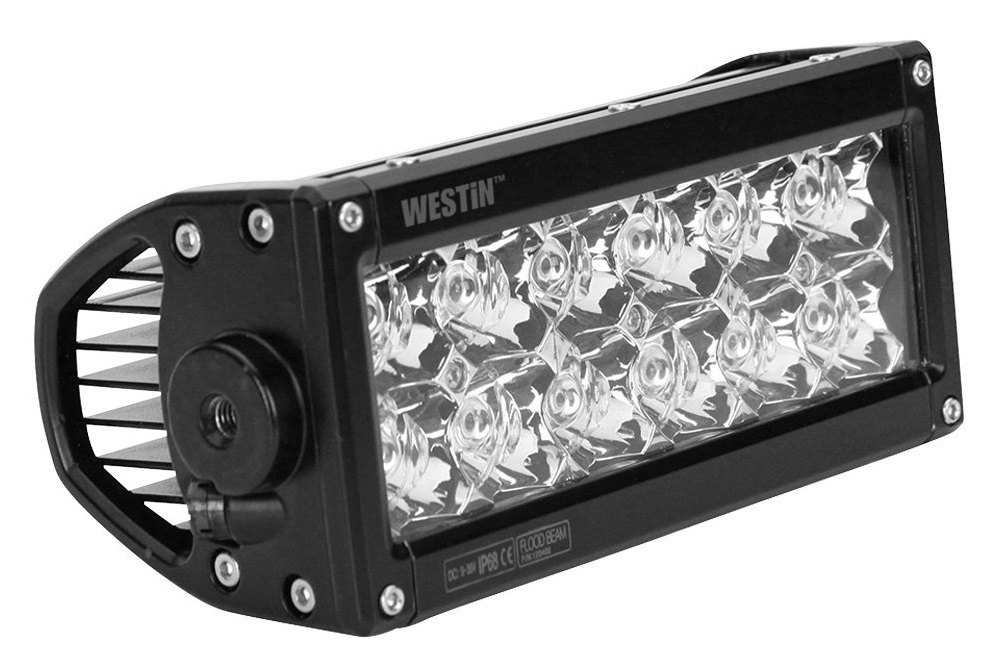 Specifications:
• LED rows: dual row
• Bulb type: LED
• Series: Performance-2X Series
• Mount type: surface mount
• Housing color: black
• Light Color: white
• Material: aluminum
• Shape: straight
• Voltage: 9-30V
Features:
• 3W Osram LED chips
• 6063 extruded aluminum housing with die-cast ends
• Dust and moisture resistant lens
• GORE® pressure equalizing vent
• Limited lifetime warranty
Click the image for more information
To browse the full catalog of Westin products, please click the "Shop Now" button below:

If you have any questions, feel free to ask them here, in a PM, or call our tech experts at 888.903.4348​