Discussion Starter
·
#1
·
Alright, to those of you who are thinking about using the 07/08 SXF bike head on your 09+ SX quads, here is some simple yet important info needed to complete this successfully. We were running into some issues, and went thru all of the steps in looking for possible answers. Broke out the fiche and cross referenced all of the #'s throughout the top end, only to find this is the underlying issue.
The 07/08 valve springs are a
MUST
for this conversion. The 09 quad head uses a single valve spring, where as the 07/08 SXF bike head uses an inner and outer spring which is also longer from my understanding.
ALL part #'s are alike on the head and valvetrain EXCEPT the valve spring kits!!!!

SIMPLE, YET USEFUL INFO:

09 KTM 450 SX quad valve setup: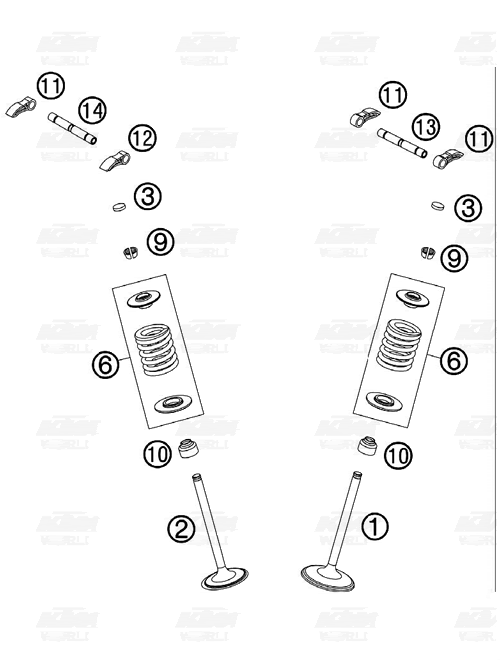 08 KTM 450 SXF bike valve setup: